Know Your Purpose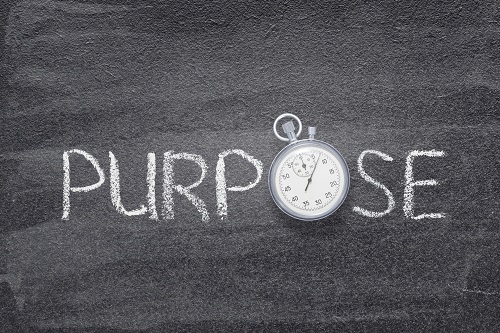 Do birds ever question their ability to fly?
Does the sea know its power?
Do schools of fish swimming in perfect unison plan their interdependence?
Does nature have a knowing that we humans struggle to attain?
Knowing your purpose releases your genius and the powers you waste questioning your authority.
When you can let your life evolve and believe that each experience has an ultimate, revelatory purpose, mistakes become opportunities. Your humanity becomes an opportunity rather than conformity.
What is certain about your life that you live, and that's a miracle.
That you are reflective, and that is human.
That you are a beautiful, unique mystery and that is eternal.
That you are from God, and that is divine.
Kiss Your Life... 365 Reasons To Love Who You Are
By: Ann Mody Lewis Ph.D.
Reason: 177 Page: 195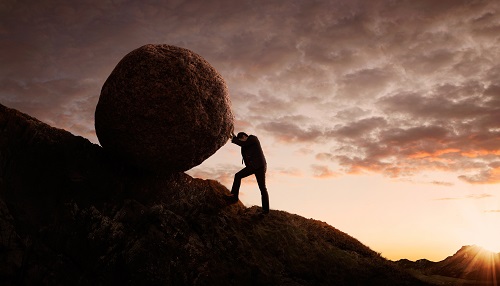 Commentary:
You will be known by your purpose
You will be judged by your purpose
Your purpose will make life meaningful.
There are many occasions in life when we are asked to define our purpose:
job applications, college admissions, application of employment, and falling in love.
All of them put pressure on us to explain what we stand for. Stephen Covey, author of Seven Habits of Highly Effective People, puts it this way:
Creating and integrating an empowering personal mission
statement is one of the most important investments we can make.
The big deal about purpose is this: It mobilizes our passions, puts in place our energy,
creates significant meaning to our lives, and ultimately shapes our character. After we are laid to rest, our purposes will remain.
There are certain characteristics to purpose:
They change as we age.
They are influenced by our loves.
Purpose has various levels of importance.
Without purpose our lives become meaningless.
Purpose is connected to longevity.
People with purpose can change the world. Before you trust or believe in someone,
have some idea of what their purpose is. Tyler perry is a man with purpose:
"It's all about trying to help somebody cross. While you're fighting for a seat at the table,
I'll be down in Atlanta building my own. Because what I know for sure is that if I could just build a table, God will prepare it for me in the presence of my enemies."
"I want you to hear this," he said. "Every dreamer in this room, there are people whose lives are tied to your dream.
Own your stuff, own your business, own your way."
Our discussions each month are about making the invisible forces in our lives consciously visible. When our dreams are clear, our purpose has power!
Our purposeful discussion this month will include: How does purpose generate power? What is purpose? Does gender affect the purpose of men and women differently? Why are we doomed without purpose? Is a lack of purpose a sign of depression?
Let's talk about life!
Ann